Höllentalklamm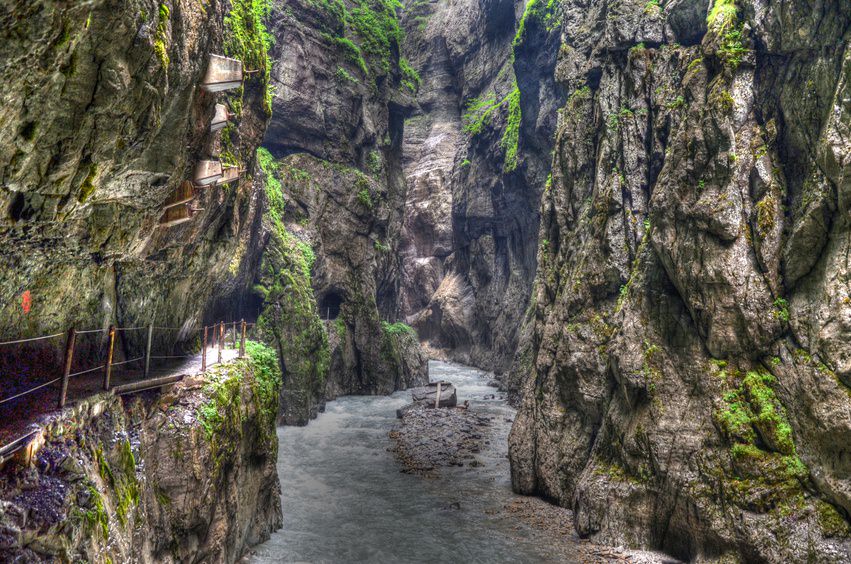 Steep walls, waterfalls, rapids, cave passages, exposed crate and rock stairs are to be found in the gorges, which digged mountain streams through the mountain cliffs. The Höllentalklamm is an hiking experience, where it's a good idea to bring a good foodwear and water-repellent clothes.
The entrance hut to the Höllentalklamm is on 1047 metres height and reachable in about one and an half hours hike from Grainauer district Hammersbach.
From there you hike through the Klamm in further 45 minutes til the Klamm exit. Rewarding is the hike's continuation til the höllentalangerhut, from there you not only have got a very nice view to the tops of the Waxenstones, Riffelwalls and the Zugspitze, which bordered the valley, but also you can rise starched after a rest, either til the named tops with appropriate stepsafety and practice, or til the Kreuzeck or Osterfelderkopf.