Partnachklamm - die pure Natur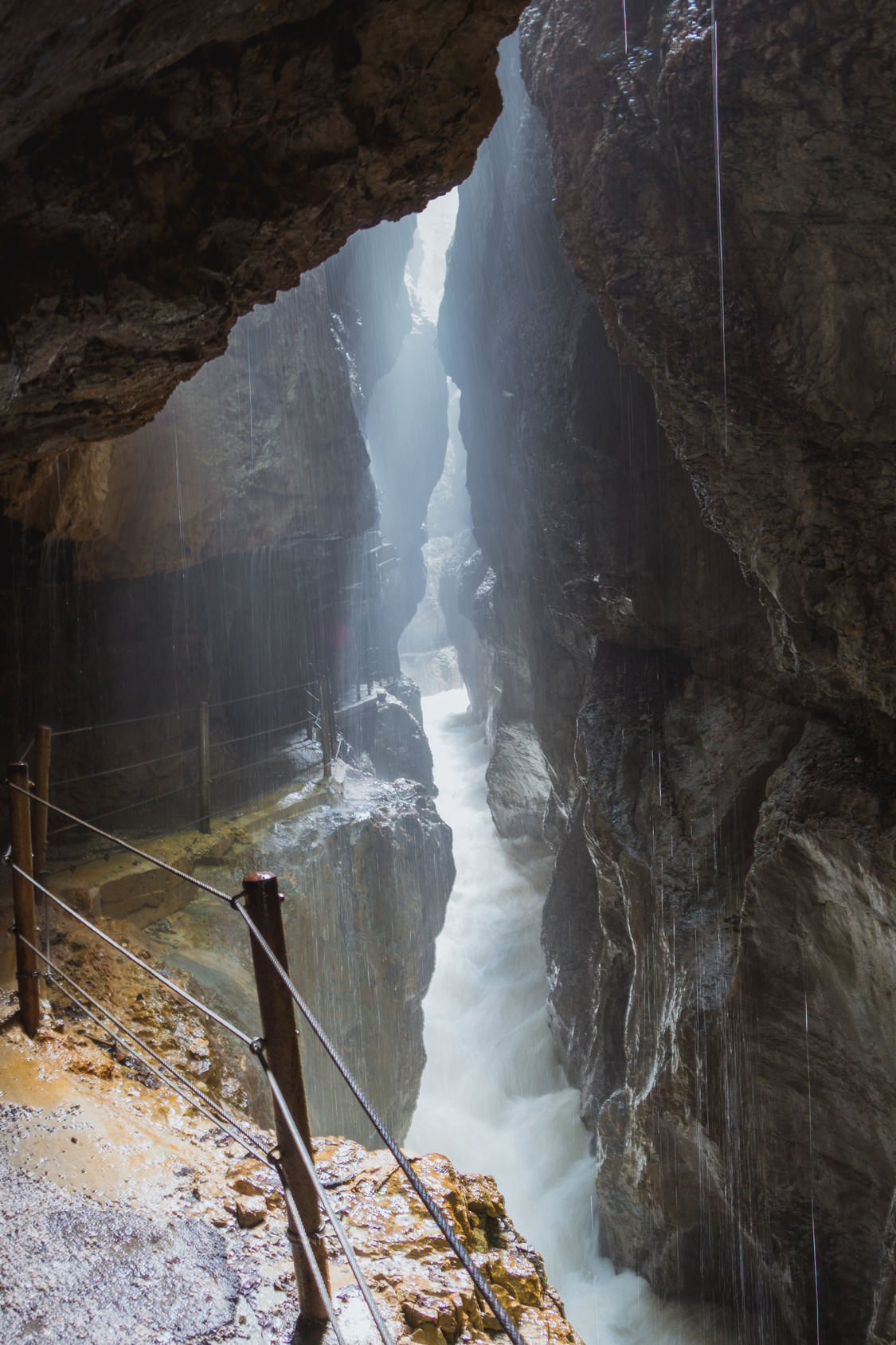 Steep walls, waterfalls, rapids, cave passages, exposed crates and cliff stairs are in the gorges, which digged mountain streams through the mountains cliffs. The Partnachklamm in Garmisch is an hiking experience, where it's a good idea to bring a good foodwear and water-repellent clothes.
You can reach the entrance to the Klamm from the starting point Skistadium in Garmisch after about 20 minutes per foot or with the horse-drawn carriage.
The hiking time is about 45 minutes through the 700 metres long Klamm. At the Klamm's end you can turn around or expand the hiking tour to more aims in any order.