Leutascher Geisterklamm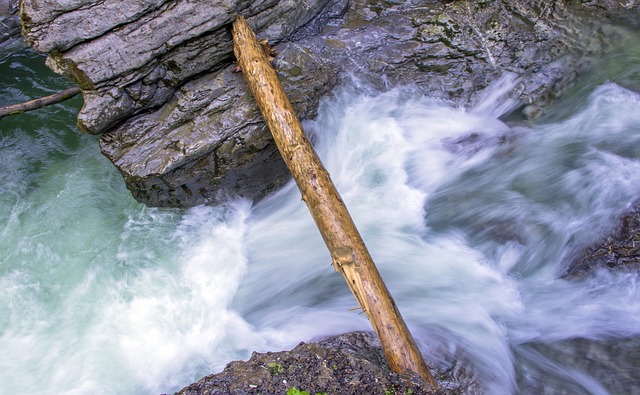 Welcome to the Klammghosts empire and his goblins!
Everybody already heard from ghosts, goblins and dwarfs. They shall be home in intact nature. But only less people could see such creatures in person...
Very far back in the Leutaschklamm, when we enter the forest through the Klammgate, we feel a strange and mysterious reality. It is the Klammghosts' empire, who makes troubles deep down in its brawly castle out of bubbly eddy and whirls, out of glittering cascades and bizarre cliff walls. A frigid steep track let us see into the housing of the Klammghost. Quite at the exit of the 75 metres deep Klamm live the Klammgoblins and the waterdwarfs. They are all natural creatures, that we only see and hear when we let the daily routine behind us and plunge in the mysterious world of Ghostklamm.
Steep walls, waterfalls, rapids, cave passages, exposed crate and rock stairs are to be found in the gorges, which digged mountain streams through the mountain cliffs. The Leutascher Geisterklamm is an hiking experience, where it's a good idea to bring a good foodwear and water-repellent clothes.
In the Leutascher Geisterklamm you can be told about the Klammghost on a 3000 metres long way about its empire or you can be reported by the goblins from the rocks long the 1900 metres long goblin's way and follow
the waterfall steep track 200 metres long deep into the Klamm, then you meet the Klamm's end at the 23 metres high waterfall.